Supreme Sprinkler Pipes system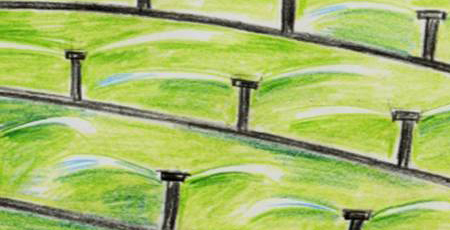 The System:
Supreme offers HDPE coupled pipes & fittings for sprinkler irrigation under the brand Supreme sprinkler pipes. These are used for spraying water through nozzles (sprinklers) to get maximum water use efficiency. This system consists of pipes and fittings made from HDPE material along with required accessories. Supreme HDPE pipes fittings and accessories are designed and developed by experts in the field to provide the best quality which ensures total satisfaction.
Supreme sprinkler pipes and fittings are useful for all kinds of soils and all types of crops. Sprinkler irrigation especially suitable for land with undulating terrain. By applying water through the sprinkler system, water can be used effectively & precious water can be saved, soil erosion can be prevented or reduced,
Supreme Sprinkler pipes and fittings are available in 40mm to 140mm sizes confirming to IS: 14151: 1999 (Part 1 & Part 2) in Class 1 & 2 and also available in 160mm and 200mm for tea gardens confirming to the IS standard requirements. Coupled pipes are available in 6 meter length.
Raw Material:
Supreme Sprinkler pipes and fittings are manufactured from virgin HDPE Raw material as well as end products are stringently tested in well equipped Quality Control laboratory for consistent quality.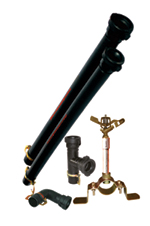 Salient Features:
Portable & light weight – easy to handle
Chemically inert, and suitable to use liquid fertilizers and pesticides.
Easy handling & quick installation by using coupler joint for both pipes as well as fittings Corrosion resistant.
Low labor and transport cost.
Protection from ultra violet sun rays.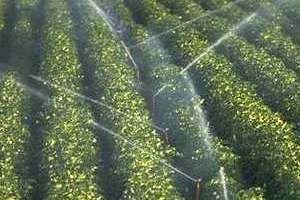 Application:
Suitable for almost all field crops like Wheat, Gram, Pulses as well as Vegetables, Cotton, Soya bean, Tea, Coffee, and other fodder crops. Suitable for Residential, Industrial, Hotel, Resorts, Public & Government Enterprises, Golf Links, and Race course areas.
Product range:
&fittings are manufactured as per IS:14151- (Part 1 & 2) having licence to produce 40mm to 140mm in Class 1 (i.e. 2.5Kg/cm²) and Class 2 (i.e. 3.2 Kg/cm²) and 90mm size in Class 4 (i.e. 6.0 Kg/cm²). 160mm and 200mm size sprinkler pipes are also available in Class 1 & 2 as per company standard..

Sprinkler Fittings and Accessories:
Coupled elbow, tee, end cap, bottom ( base pipe), service saddle, pump connector, sprinklers (nozzles), riser pipes are available as per the requirements which makes the system complete in all respect.
Sprinkler Fittings: