Polyethylene Piping Systems
The System
Supreme polyethylene pipes are a safe, long lasting and cost effective solution for various application like potable water supply, water distribution, irrigation, drainage, sewerage, industrial applications like coal slurry, coal ash, sand, chemicals, hazardous fluid waste bore-well application and infrastructure projects.
Supreme PE pipes are manufactured according to Indian as well International standards. PE pipes manufactured by Supreme are technically superior, cost effective and offers many advantages over conventional products.
Supreme HDPE pipes and fittings are manufactured form virgin raw material using state of art manufacturing facilities. The plant is equipped with advance Research and Development facilities along with Quality Control laboratory carrying stringent raw material and finished goods tests for maintaining stringent quality.
Experts in the field of polymer are engaged in continuous improvements and consistent quality. Supreme strongly believes in providing uncompromising quality products and services to delight the customers. Continuous innovation and unmatched quality makes the Supreme PE pipes a favorable choice of all quality conscious people.
The pipes and fitting are available in complete range from 20 to 450 mm size. The pipes are available in PN 2.5 to PN 16 pressure class in PE63, PE80 and PE100 grades. Supreme PE pipes are manufactured according to IS: 4984, ISO: 4427, DIN: 8074 and customized products for specific application.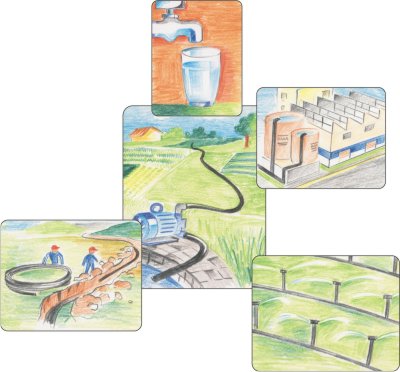 Features & Benefits
High reliability and proven service performance
Resistance to low temperature
Excellent flow characteristics
Excellent chemical resistance
Wide variety of installation methods
Easy, fast and economical installation
Product Range